Henry Chiropractic is proud to offer Foot Levelers®—the best custom-made orthotics available. There's absolutely no risk to you; we offer a 120-day money back guarantee if you aren't completely satisfied!
Foot Levelers custom orthotics are individually designed for your feet – helping achieve a balanced foundation and stabilized pelvis. Our custom orthotics are handmade for your unique feet based on 3D scans or casts, and your doctor's exam.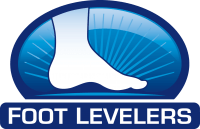 Foot Levelers' Stabilizing Custom Orthotics were developed by a doctor to treat the body as a functional unit, starting with the feet. Custom Orthotics add power to your step by supporting the three arches in each foot to provide a balanced foundation and protect and support through all phases of gait. The Gait Cycle System® is patented and is only available from Foot Levelers.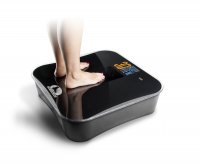 The process is easy. Simply make an appointment with our Olive Branch office, and we'll put you on the computerized digital foot scanner for measurement.  It'll highlight imbalance and asymmetries between the feet with the Postural Stability Indicator™ (PSI).
After you've been measured, you'll have a wide range of choices available.
First, you can get custom orthotics that fit in your existing shoes. They're custom-made and handcrafted from the highest-quality materials with patented processes to assure the best outcomes. 
A very popular offering is custom orthotic flip flops. If you're a regular flip-flop wearer, you probably already know how bad they can be for your feet (and the rest of your body). Custom orthotic flip flops can make your body healthier and happier!
A third choice is name-brand footwear that are customized to your feet. Brands include Brooks, New Balance, Merrell, Clarks and more. 
All this is much more affordable than you might think. And we guarantee you'll feel so much better for doing it!